Dramaturg
This is the page description.
WHAT IS A DEVELOPMENTAL DRAMATURG?
Through his work as producing artistic director of American Lyric Theater, Lawrence Edelson has become one of the country's leading workshop facilitators and developmental dramaturgs in the opera field. Lawrence created the Composer Librettist Development Program at ALT, the first full time program for emerging opera composers and librettists in the country, which has served as a model of innovation for other organizations nationally. Through the CLDP, he has demonstrated expertise in the creation of curriculum to develop the skills of opera composers and librettists, and has played an integral role in the development of critically acclaimed operas, including The Long Walk (Beck/Fleischmann), and JFK (Little/Vavrkek), Buried Alive (Myers/Long), La Reina (Sosa/Pedroza), The Life and Death(s) of Alan Turing (Chen/Simpatico), and Monkey and Francine in the City of Tigers (Sankaram/Johnston).
While most of Lawrence's work in the development of new works is through American Lyric Theater, he is available as a consultant on curriculum development as well as for dramaturgical services related to the development of new operas. Lawrence often collaborates with other experts in the field, including Cori Ellison, Mark Adamo, Mark Campbell, Steven Osgood, and Lidiya Yankovskaya, among others, and is recognized nationally for his expertise in facilitating developmental workshops and utilizing Liz Lerman's critical response methodology to engage audiences in the new works development process. Please note that Lawrence does not create supertitles or provide program notes for operas, but is able to refer interested parties to experts in these areas.
"As a developmental dramaturg, Larry strikes a wonderful balance between giving us the freedom and trust our team needs as artists and lending a critical eye - always seeming to know what we are trying to accomplish, and helping to guide us there with patience and understanding. I've learned so much from him, and continue to learn. His uncanny understanding of grant-acquisition, finding the right personnel, and putting together effective timelines, rehearsal schedules, and workshops has also helped lift the administrative burden from my mind and allowed me to focus solely on creation."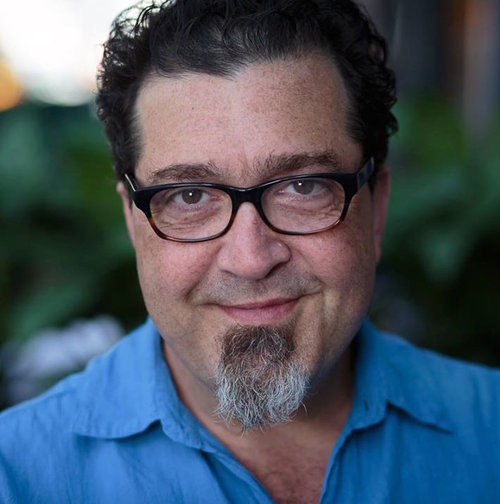 DAVID SIMPATICO
Librettist
"As a sounding board and dramaturge, Larry has the distinct ability to speak fluently in both the musical language of the composer, and the literary language of the librettist. His dual insight and enthusiasm for the artists' vision anchors his focus on the intention of the creative work, which is very helpful during the months (and sometimes years) of putting the opera together, when the work may get sidetracked from the story and essential message at its core. And his experience as a stage director is particularly helpful in advising the team towards a sound, workable sense of opera stagecraft when the piece is still being constructed. He is a joy to work with."
CaRLEEN GRAHAM
Houston Grand OPera
"Larry is an expert in facilitating a collaborative discussion during the developmental phase of a new work. I am impressed with his attention to detail and his ability to encourage creative teams to think outside of the box or beyond their original ideas. He does so with great respect to the artists, while maintaining a structured and productive environment."
"An opera is, by its very nature, something that is meant to be most fully experienced as a staged work, which means that you must think theatrically and dramatically as well as musically while you are writing the piece. Larry's years of experience as a director allow him insight into the process behind creating a successful operatic staging. This, in turn, allows him to see where the composition could more fully support that theatricalization."